ASCIA Stepwise Management Plan for Eczema 2022
This plan is a medical document to be completed by a medical or nurse practitioner.
Type in fields and tick boxes enable the plan to be completed electronically and printed.

ASCIA Eczema Management Plan 2022105.17 KB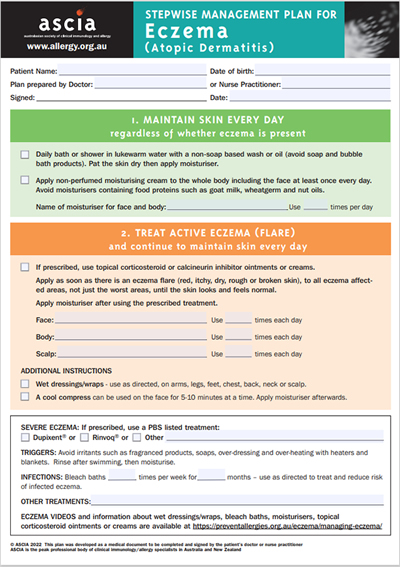 This plan has been adapted with permission from resources developed by Perth Children's Hospital Western Australia and supported by the National Allergy Strategy Food Allergy Prevention Project and ASCIA.
Content updated March 2022