Signs and Symptoms of Allergic Reactions

ASCIA Allergic Reactions Signs and Symptoms 2021187.91 KB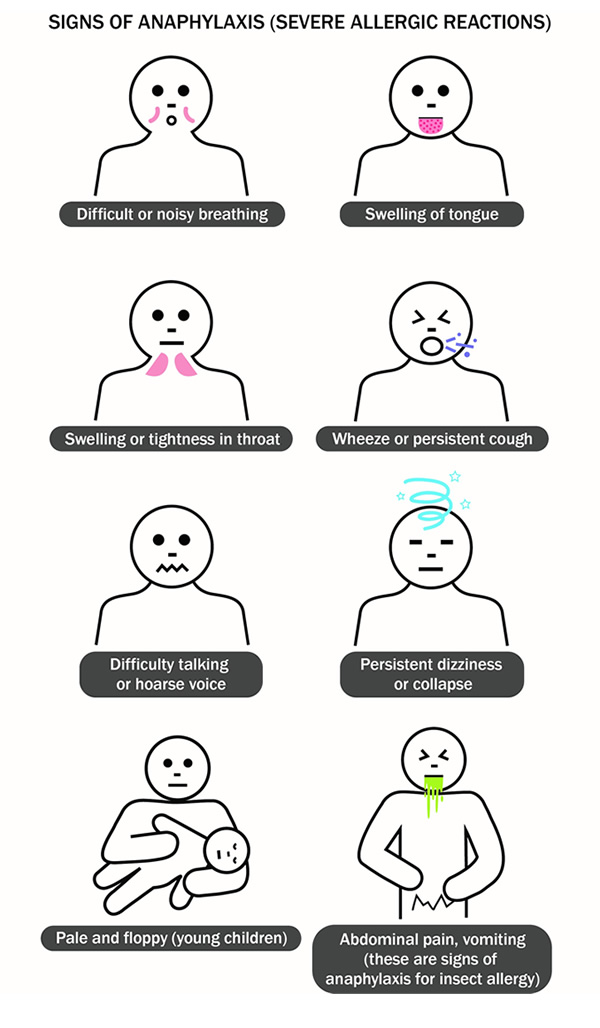 It is important to watch for any one of the signs of anaphylaxis shown above. Follow the instructions on the ASCIA Action Plan for Anaphylaxis, or the ASCIA Action Plan for Allergic Reactions, or the ASCIA First Aid Plan for Anaphylaxis. Give an adrenaline (epinephrine) injector (if available) and call an ambulance.
A mild to moderate allergic reaction (see below) may occur before anaphylaxis.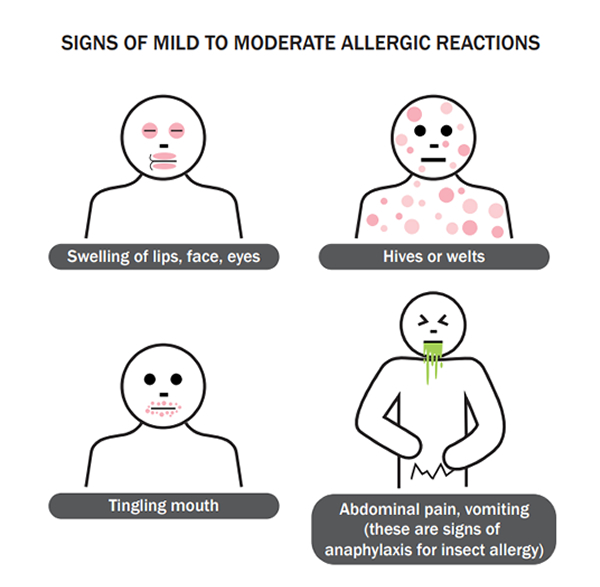 ASCIA anaphylaxis action plans, first aid plans, forms, checklists, adrenaline injector instructions, guidelines and translations are available on the ASCIA website www.allergy.org.au/anaphylaxis
ASCIA anaphylaxis e-training is available at www.allergy.org.au/about-ascia/about-ascia-e-training
An animation showing signs and symptoms of allergic reactions is available on the Allergy & Anaphylaxis Australia website https://allergyfacts.org.au/allergy-anaphylaxis/signs-symptoms
© ASCIA 2021
ASCIA is the peak professional body of clinical immunology/allergy specialists in Australia and New Zealand.
Content last updated July 2021