ASCIA Clinical History Form
This form includes type in fields and tick boxes that can be completed by the patient (or their parent/carer) and provided to the patient's doctor or nurse practitioner before, or at the time of their appointment. The completed form can be saved and emailed, or printed out.
This form includes four sections:
SECTION 1: PATIENT DETAILS - to be completed for new patients, or if details have changed.
SECTION 2: GENERAL INFORMATION - includes 10 questions about the patient's clinical history.
SECTION 3: EVENT RECORD FOR ALLERGIC REACTIONS - this also available as a separate form to complete if there are multiple allergic reactions.
SECTION 4: FURTHER INFORMATION - for details about the patient's clinical history not covered in other sections.

ASCIA Clinical History Form 2020205.93 KB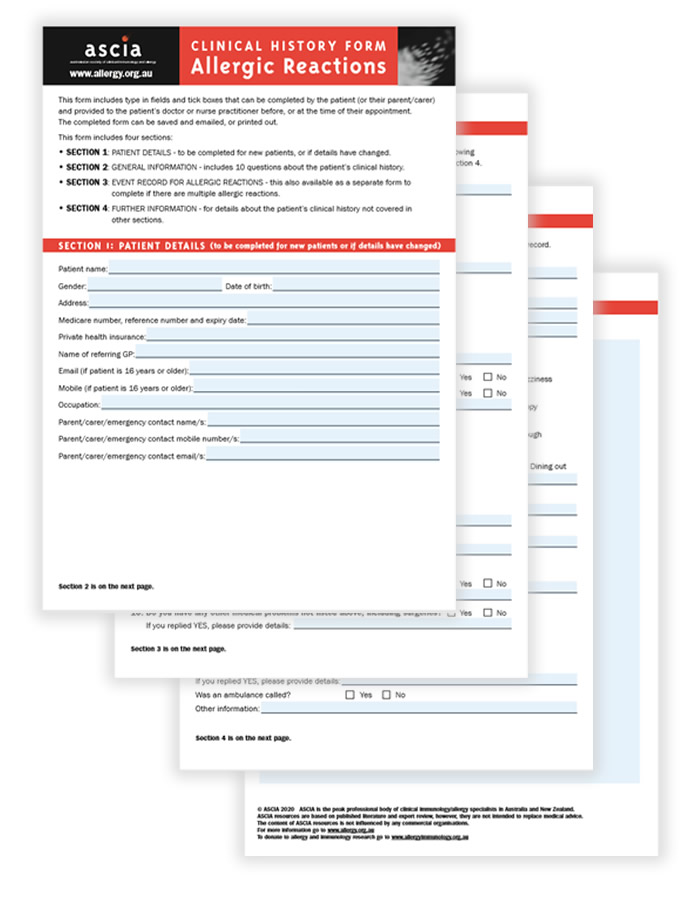 Content updated April 2020