National Allergy Strategy
New National Allergy Strategy free online training for food service was launched on 17 July 2017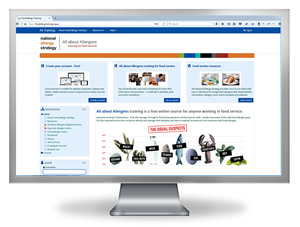 In response to engagement with key stakeholders in the food service industry, a free online training course that includes videos and interactive activities has been launched today by the National Allergy Strategy.
The course provides training that is fast, easy and freely available at www.foodallergytraining.org,au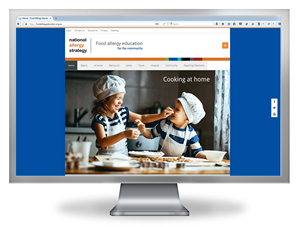 A community education website www.foodallergyeducation.org.au has also been developed for people with food allergy and their carers.
The National Allergy Strategy youth project's 250K website was launched on 26 June 2017

The 250K website is a hub for the 250,000 young Australians living with severe allergies, developed in response to a national online survey and focus groups sessions with teens and young adults.To access the website go to www.250K.org.au
A 250K slide set that schools can access to help increase awareness about severe allergies is available at www.allergy.org.au/schools-childcare#slides
The National Allergy Strategy (NAS) was launched on 7 August 2015
ASCIA and Allergy & Anaphylaxis Australia (A&AA), as the leading medical and patient organisations for allergy in Australia, developed the first National Allergy Strategy for Australia, in collaboration with key stakeholder organisations. For more information go to www.nationalallergystrategy.org.au

From left in central panel: Dr Melanie Wong (past ASCIA President), A/Prof Richard Loh (Chair, National Allergy Strategy Steering Committee and past ASCIA President), Ms Maria Said (Deputy Chair, National Allergy Strategy Steering Committee and A&AA CEO).
Content updated July 2017