Adrenaline (Epinephrine) Injectors - Fast Facts
This document has been developed by ASCIA, the peak professional body of clinical immunology/allergy specialists in Australia and New Zealand. ASCIA information is based on published literature and expert review, is not influenced by commercial organisations and is not intended to replace medical advice.
For patient or carer support contact Allergy & Anaphylaxis Australia or Allergy New Zealand.

ASCIA PC Adrenaline Injectors Fast Facts 2023139.55 KB
1. Adrenaline can save lives when used to treat anaphylaxis
ASCIA recommends adrenaline as the first line, emergency treatment for anaphylaxis (severe allergic reactions), using either of the two adrenaline injector brands listed below, which are:
PBS listed in Australia (EpiPen® is Pharmac listed in New Zealand from 1 February 2023).

Widely used in other countries.
Anapen® - Supplied by Arrotex

EpiPen® -Supplied by Viatris

Doses recommended by ASCIA

Anapen® Junior 150: Children 7.5-20 kg (~1-5 years)
Anapen® 300: Adults or children >20kg (>5 years)
Anapen® 500*: Adults or children >50kg (>12 years)

Doses recommended by ASCIA:

EpiPen® Junior: Children 7.5-20 kg (~1-5 years)
EpiPen®: Adults or children >20kg (>5 years)
EpiPen®: Adults or children >50kg (>12 years)
Abbreviations: (>) means greater than and (~) means approximately
*The dose of adrenaline in Anapen® 500 is consistent with the intramuscular injection (IMI) adrenaline dose recommendations in several publications for people who weigh more than 50kg.
2. It is important to know how to use Anapen® and EpiPen® devices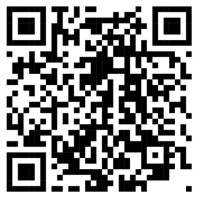 Anapen® (4 steps) and EpiPen® (3 steps) are both injected into the outer mid-thigh, but have different instructions, which are on the device labels and the ASCIA website.
A general version of the ASCIA Action Plan for Anaphylaxis is available that include instructions for both devices.
Device specific plans include this QR code that links to instructions for both brands.
Instructions for both devices are included in ASCIA Anaphylaxis e-training courses.
There are many reasons why it is important to have two brands of adrenaline injectors
To ensure continued supply of life saving adrenaline, particularly if one brand has stock shortages.
To encourage suppliers to provide devices with longer shelf life.
To provide a choice of dose, if prescribers prefer a higher dose (500 microgram device) for people >50kg, which may reduce the need for further adrenaline doses in older teens and adults >50kg.
To provide choice for consumers to access devices with points of difference to best suit their needs.
© ASCIA 2023
Content updated June 2023
For more information go to www.allergy.org.au/anaphylaxis
To support allergy and immunology research go to www.allergyimmunology.org.au/donate