How to give Anapen®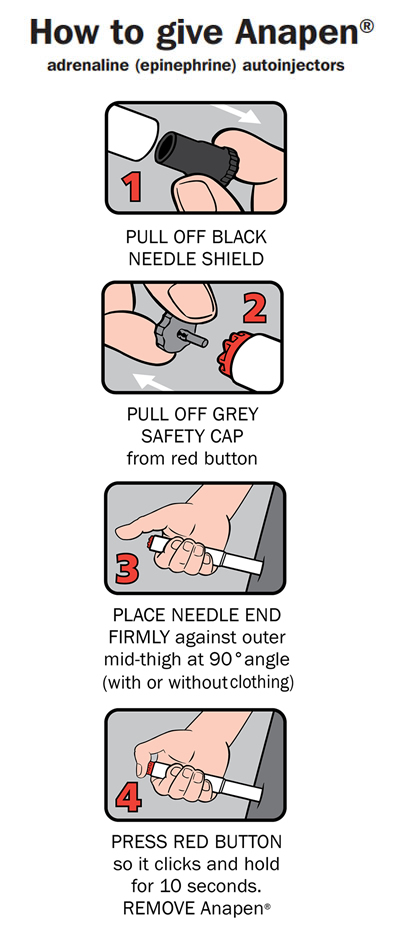 After Anapen® is used, put it to one side and do not touch the exposed needle.
After phoning ambulance, place needle into wide end of the black needle shield, or place the used Anapen® in a container.
Provide ambulance with the used Anapen® and the time it was given.