Health Professionals e-training
ASCIA allergy and anaphylaxis e-training for medical practitioners and nurses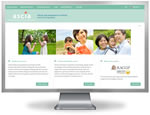 ASCIA Allergy and Anaphylaxis Active Learning Module (ALM) has been developed by ASCIA to provide high quality continuing professional development (CPD) for medical practitioners (GPs, paediatricians, physicians) and nurses.
ASCIA anaphylaxis, food allergy, allergic rhinitis and allergen immunotherapy courses have been combined into this 6 hour course (~1.5 hours per module), which can be completed in multiple sessions, allowing flexible completion.
This activity has been endorsed by the Australian Primary Health Care Nurses Association (APNA) according to approved quality standards criteria. Completion of this educational activity entitles eligible participants to claim up to 6 CPD hours.
ASCIA Allergy and Anaphylaxis e-training for Health Professionals ALM was approved as an Active Learning Module (ALM) by the RACGP QI&CPD Program (2014-2016) for 40 Category 1 CPD points. ASCIA has re-applied for this course to be approved for the 2017-2019 triennium. However, as the RACGP requirements have substantially changed, the course in its current format has not been approved for category 1 points, only category 2 points.
To be approved for RACGP category 1 points the course needs to be significantly amended and ASCIA is in the process of undertaking these amendments and will re-apply for accreditation in early 2018. We apologise for any inconvenience that these changes have caused.
Content updated January 2018