New online All about Allergens Food Service Training for Hospitals
29 September 2020
: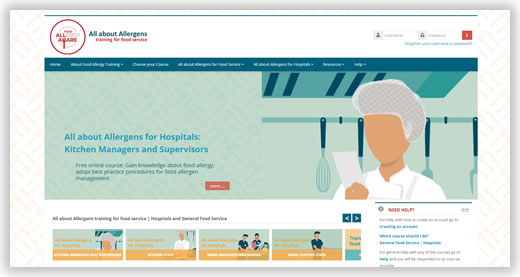 New online All about Allergens food service training for hospitals was successfully launched by the National Allergy Strategy (via a Zoom meeting) last Thursday 24 September 2020.
The training is available free of charge at foodallergytraining.org.au
The launch presentation video has been uploaded to the National Allergy Strategy website nationalallergystrategy.org.au/news with permission from the office of Hon Greg Hunt MP (Minister for Health) and Professor Katie Allen MP, who both spoke at the launch.
During the launch, Minister Hunt stated that he was committed to write to the:
CEOs of all public and private hospitals in Australia to inform them about the training.
Australian Commission for Safety and Quality in Health Care (ACSQHC) to recommend that the training be considered as a mandatory part of hospital accreditation.
This is a great achievement and ASCIA congratulates everyone involved.
The National Allergy Strategy is a partnership between ASCIA and Allergy & Anaphylaxis Australia working in collaboration with other stakeholders. Despite the COVID-19 pandemic causing some delays, National Allergy Strategy projects have progressed as planned, by using virtual video meetings instead of face to face meetings.