ASCIA launches fresh design for website
7 August 2018:
It is a pleasure to announce that the ASCIA website www.allergy.org.au has been redesigned to be more user and device friendly.
The ASCIA website is a trusted and extremely popular source of information about allergy and other immune diseases. We have therefore not changed the content. However, we have updated the design and streamlined some of the urls (uniform resource locators) to improve access.
If you cannot find what you are looking for, please try our Search function. This is available in the header on each page for desk or laptop devices or from the menu on smaller devices such as tablets and smart phones.
We look forward to your feedback.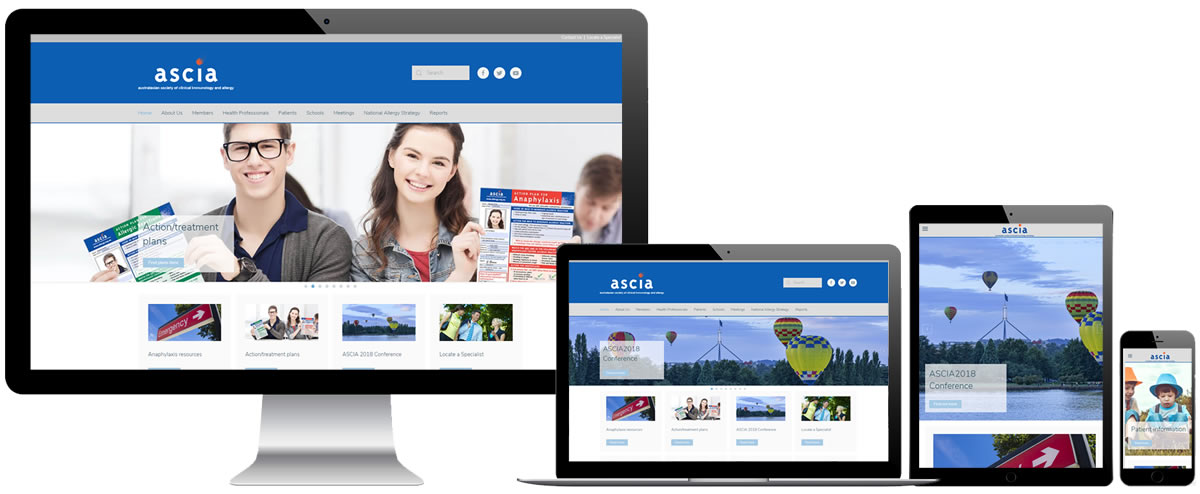 Content updated 7 August 2018